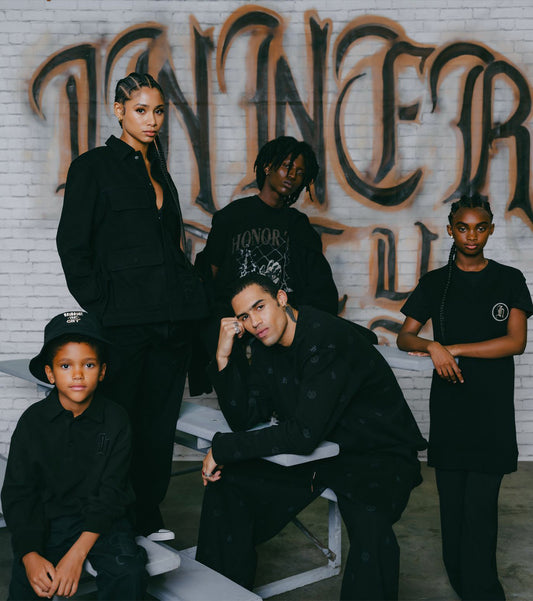 Tones of the Inner City
Honor the gift fall 2023 delivers a 2-delivery Collection called Tones of the Inner City. The inner city has always been forgotten about as a melting pot of minorities. A land that has been upheld amongst a range of people of color and voices that deserve to be heard.

Defining a two-part drop in men's, women's and kids with an inspiration behind monochromatic looks, both Graphics and range of skin tones reference color, palettes, defining the sidewalks of the inner city.